If you haven't yet seen 'Tick, Tick … Boom!', the new film which marks the directorial debut of Lin-Manuel Miranda (writer of Hamilton), I recommend it highly. In addition to outstanding performances, it offers a sensitive study into the impact of procrastination and perfectionism.
Based on a true story, it's adapted from the one-man show performed by Jonathan Larson, 29-year-old New York writer, who spent eight years writing and rewriting the award-winning rock musical, Rent.
Procrastination and writer's block
Throughout the film the ticking time bomb signals the growing sense of urgency as Larson approaches his 30th birthday in 1990. He's anxious about ageing and frustrated at his lack of achievement. As he sings in the opening song, 30/90:
It's not just personal recognition that Larson craves. Driven by both passion and purpose, he's intent on making a difference:
Yet the more he strives for success, the more he struggles with writer's block. In one particularly memorable scene, Larson's close friend Michael witnesses his torment and asks: "Are you letting yourself be led by fear or by love?" "Fear!" replies Larson, "A hundred per cent, fear".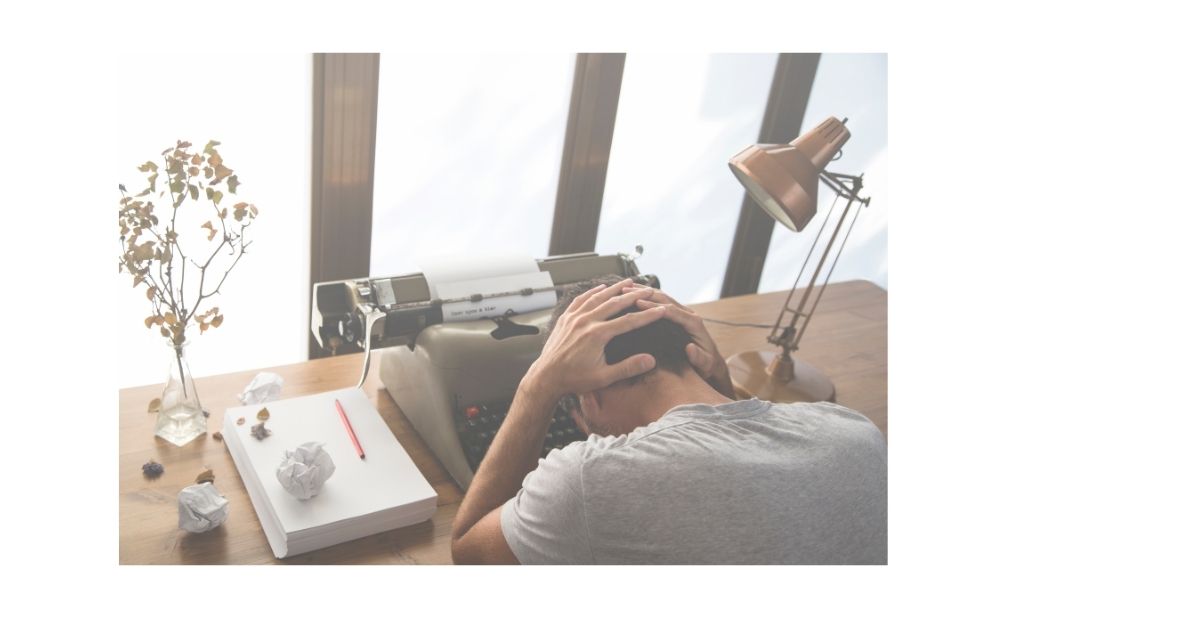 Overcoming Procrastination
If you've ever struggled to draft an essay or prepare a presentation, or if you've ever put your heart and soul into a project that you can't complete because it matters so much, Larson's words will likely resonate. You'll understand the mounting anxiety and agonising frustration.
I've coached countless clients who obsess endlessly over written work because they're aiming for impossible standards or because they're desperately afraid of disappointment. The key to changing this behaviour may be to acknowledge these fears while exploring different perspectives. As I explain in my book Being More Productive, we often get stuck in our stories. So by shifting the story, perhaps from fear to love, we can also learn to shift habits such as procrastination.
Ultimately, it was a combination of perfectly pitched encouragement from composer and icon Stephen Sondheim and commitment to his art that empowered Larson to liberate himself from fear. As he leads the chorus towards the end of the film:
Tragically, Larson died suddenly before Rent opened on Broadway so he never witnessed its extraordinary success or the lasting impact that it made. Also poignant in Tick, Tick… Boom! is the cameo role of Stephen Sondheim, Larson's idol and mentor. Watching the film on the day after Sondheim died made it all the emotional for me.
If you've seen the film, I'd love to hear your impressions and insights. Did you identify with Larson's experience of procrastination and perfectionism? If you've struggled with writer's block, what has helped you to overcome it?
Watch Tick, Tick… Boom!
Tick, Tick… Boom is available now on Netflix. Don't miss it!
Watch the official trailer here 
For more insights and tips on how to manage time and be more productive, sign up here for my new monthly newsletter, No More Procrastination!
And finally, if you're feeling stuck or overwhelmed, get in touch to explore how coaching could help you to stop procrastinating.