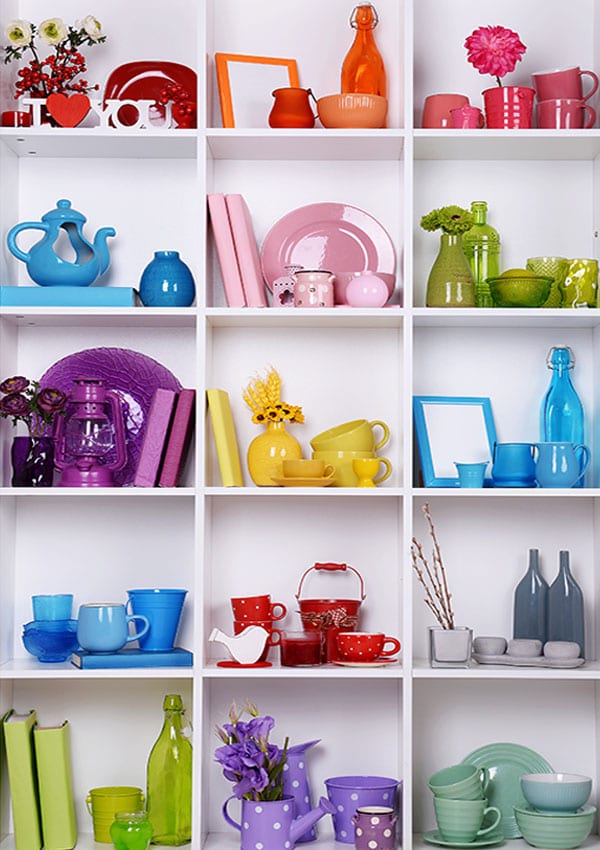 Are you overwhelmed by too much stuff?
Desperate to do some home organising and decluttering?
Clutter can accumulate for any number of reasons.  And the impact can be profound. Especially if you're dealing with life changes such as divorce, bereavement or preparing to move home. After 12 years of coaching clients, I know that decluttering and home organising alone can be daunting.
As a certified coach, I'll motivate you to shift habits as well as surplus stuff, And though this process you'll develop vital skills to maintain order.
As a former academic, I have a particular affinity with books. So if books are your bag, I understand why they mean so much to you. But I also appreciate the need to create space for what matters most. As a result, I'm ready to work with you, sensitively and sympathetically, to sort your books. And if you're ready to part from any, I'll ensure they go to worthwhile charities.
Where's the clutter in your home?
In addition to decluttering books, I can also help with other areas of home organising and decluttering:
Home organising for a home office or study area
Managing paperwork and life admin
Preparing to downsize or move home
Sort outing clothes, toys, kitchenware and other personal belongings
How does it work?
We'll meet regularly at your home to discuss your home organising and declutter challenges. And I'll work with you to provide practical help and emotional support.
I'll help you to review, reuse, recycle, donate or discard things you no longer want or need. I'll guide and support you through the process. And will keep you on track if you're prone to distraction.
My approach is always positive and purposeful with a strong dose of empathy. I won't express judgement or make decisions on your behalf. And I'll never to hire a skip (unless you request it).
Your privacy is paramount. I adhere to the APDO Code of Ethics and maintain strict confidentiality.
And if it's not feasible for me to visit your home, I also offer virtual home decluttering and organising services.
Or find out more about my approach in my book, Clearing Your Clutter (available in print or for kindle).
For more info, check out these FAQs
"Juliet brings fun and laughter to decluttering but stays intuitively attentive to the emotional demands of this often life-changing process. She is socially and ecologically conscientious and genuinely loves her work. I can't recommend her enough!" 
Contact me to arrange a free 20-minute consultation by phone or skype about organising and decluttering

mobile: 078178 33319
skype: jlpcoach
email: juliet@jlpcoach.com
Clients I'm proud to have worked with