I've written two books for the popular What's Your Excuse? series: Being More Productive (Sept 2017) and Clearing Your Clutter (March 2018). Order them directly here. Available for kindle via Amazon UK, too.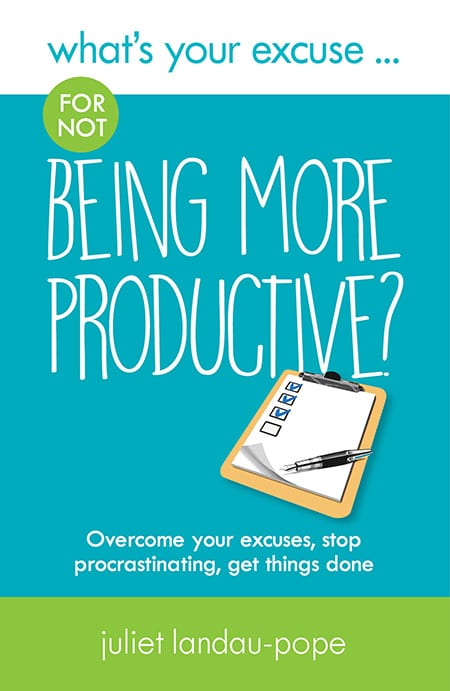 What's Your Excuse for not Being More Productive?
Overcome your excuses, stop procrastinating, get things done
Do you struggle to organise your time at home, at work or while studying? Do you procrastinate when you have important tasks to tackle?
Certified coach and professional organiser Juliet-Landau Pope outlines the stories that you tell yourself to explain why you're not being as productive as you'd like, and offers practical advice, ideas and inspiration to kickstart you into action.
£8.99 (including p + p)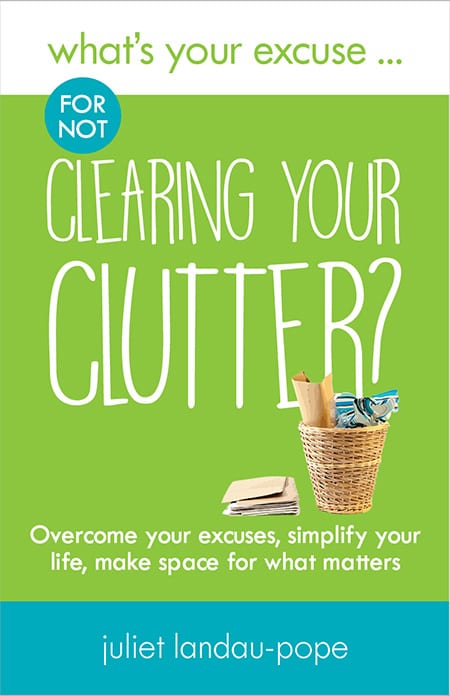 What's Your Excuse for not Clearing Your Clutter?
Overcome your excuses, simplify your life, make space for what matters
Are you overwhelmed by clutter? Is there too much stuff in your home or workplace?
Don't know where to start? Too attached to things? Don't like change? Overcome all of these excuses and many more. Juliet Landau-Pope shares practical bite-sized advice to help you simplify your life, feel calmer and become more organised.
£8.99 (including p +p)
"If you're a serial procrastinator, this book is for you. Escape the excuses and start doing whatever it is you need to do. It feels great!"
"This is a very useful and easy-to-read book, It guides the reader, using lots of interesting anecdotes and quotes, to discover why it is that they individually procrastinate. Just don't put off buying it!"