Study skills & exam revision
Exams can be stressful, especially if you're unsure how to revise
Whatever your age or stage of education, learning how to study makes all the difference.
Study skills not only enhance academic performance; they boost motivation and self-confidence. That's why I view organising and time management as life skills, transferable to any training or career.
Find out how I can help via:
Coaching for individual students (by skype or in person)
Workshops in schools, colleges or universities
Study skills workshops for teenagers (during school holidays)
Talks for parents on how to help teenagers prepare for exams
My aim is to encourage more students, especially teenagers to become active and independent learners by developing practical skills. I draw on my own experience of academic teaching and learning, as well as social science research.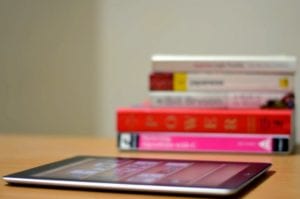 Study skills
Overcoming procrastination and perfectionism
Planning a revision schedule
Managing distractions
Creating notes and other revision aides
Boosting memory and focus
Reducing stress before and during exams
Contact me today to discuss how I can you help you or your son/daughter.
Call me on 078178 33319 or email me: juliet@jlpcoach.com
___________________________________________________________________________________
Here's what clients say about me:
"My son found your sessions very helpful, and I'm glad to see that he's making more effort to plan and to get more organised." (Parent of Year 10 student, East Finchley).
"I'm feeling so much more confident about exam revision since I came to your workshop. Thanks for all the great advice." (Year 12 student, Muswell Hill)
"My daughter found the workshop really useful and learnt new methods of studying. Thank you." (Parent of Year 7 student, Mill Hill)